Teachers Day 2016 Gift Ideas
Happy Teachers Day!! God has given three amazing gifts to the World namely Mother, Father, and Teachers. They are the next guide to every student after parents. Behind every student's success, there will be a master's hand. Every teacher guides the student as their child and plays the cards which make them stand next to the door of success. They not only teach lessons in the classes but also teaches how to face the life hurdles.
Dr. Sarvepalli Radhakirshnan (late) birthday was marked as the teacher's day around the country on September 5th. He was the second president of India from 14 May 1962 to 13 May 1967. Radhakrishnan was awarded several high awards in this life.  He included the most civilian award Bharat Ratna and the knighthood award in the year 1931. He was also honored with the membership of British Royal Oder of Merit in the year 1963. He believes "teachers should be the best minds in the country." Therefore his birthday is celebrated as the Teachers day in India on 5 September.
Teachers have taught us many things in our lives which we are unaware of, Now, it's our time to honor them with a gift. Teacher's day is marked as the day of gratitude and respect to the selfless efforts of the teachers. Here we mentioned many teachers' day gifts to Thank your teacher for being a part of our life.
Teacher's Day Gifts
Class members fingerprint tree:
Gifting the classroom fingerprint tree is the simple and the touching gift. Print a tree on a paper and instead of leaves, keep all your thumbprints and write your names on your print. This gift will always make your teacher remember your entire class. Make sure you write an excellent note at the end.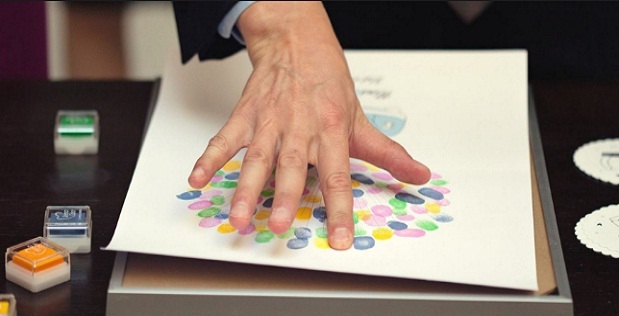 Thank you for helping us in our growth:
Giving a plant as a gift to your teacher is the smart way to thank them.  It includes two purposes; the first planting helps our nature and the second is the teacher contributed to grow from the seed to the plant.
Pens of different colors:
Every color will have its individual fragrance that is sentenced as white for peace and much more. So, you can give a box of different colored ink pens.
Wallets or clutches:
Gifting your teacher with wallets or clutches is also another thoughtful idea.  Whenever they use it they remind you.
Books:
Every teacher has a habit of reading books. Gifting them with a useful book would be an extraordinary idea. 
Bouquet:
Usually, everyone loves to be gifted with a flower. So, on the teacher's day, you can give a bouquet of roses or tulips as an appreciation to your teacher. 
Best Teacher:
The trophy of the best teacher will be available in the market to present to your teacher which is really heart touching gift.
Collage:
Collage all the memories with your teacher and get it framed. Definitely, this will be a great memory for his/her.
Also read: Ganesh Chaturthi katha and Clay Vinayaka making video
Basket of fruits:
'A healthy person is a wealthy person' gift your teacher with a bunch of fresh fruit. This is a classy gift to your teacher.
Handmade cards:
Lastly, you can congratulate your teacher in your way through the handmade cards. They may not worth the price, but they do maintain your genuine greetings, and the teachers' will be overwhelmed with it. 
Rather you gift your teacher with these things or simply with vocal greetings, the teacher always bless every student that they should achieve and success in their life.