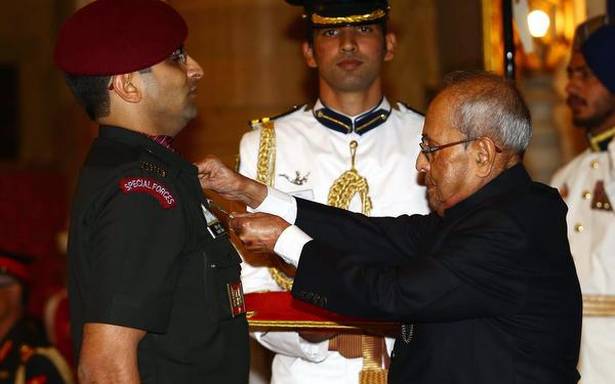 Major Rohit Suri Awarded Kirti Chakra for PoK Surgical Strikes: Major Rohit Suri, who led the army team that carried out a surgical strike in PoK last year, was today presented the second highest peacetime gallantry award Kirti Chakra by President Pranab Mukherjee.
Major Rohit Suri Awarded Kirti Chakra for PoK Surgical Strikes
Corporal Gursevak Singh of Indian Air Force has posthumously conferred the Saurya Chakra for putting up a valiant fight against terrorists who had attacked the frontline Pathankot air base in January last year.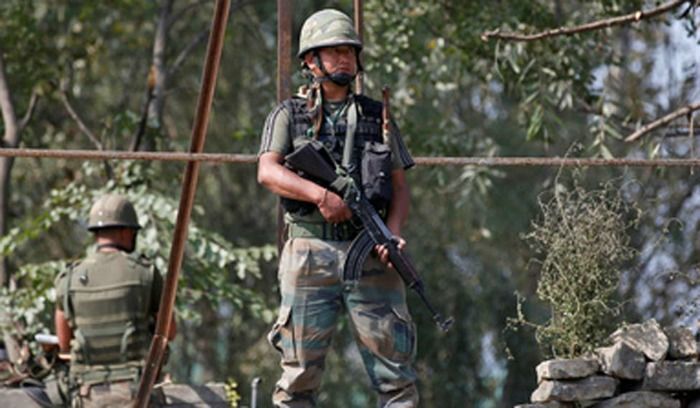 Major Rohit Suri, from the Parachute Regiment, was the leader of the team which was tasked to carry out the operation against the hideout of the terrorists in Jammu and Kashmir.
It said Major Suri showed exemplary leadership and courage beyond the call of duty and "once all terrorists has neutralized". And he directed the strike team to move to jungle towards North West of the target."
Suri displayed the utter disregard to his personal safety. And showing "raw courage," neutralized two terrorists in a close quarter combat.
Naib Subedar Vijay Kumar has conferred the Shaurya Chakra for his daredevilry in killing two terrorists in operation despite coming under fire.
"Naib Subedar Vijay Kumar opened an extremely heavy volume of fire onto the terrorist hideout. Thereby enabling smooth closing in by the assault group to the target," the release said.
Some other personnel who had participated in the operations has awarded.
Lt General Devraj Anbu, Lt Gen Abhay Krishna, and Lt Gen Rajendra Nimbhorkar conferred Uttam Yuddh Seva Medal. A total of 22 personnel has given Ati Vishisht Seva medal, while 15 has bestowed with Param Vishisht Seva Medal.
The army conducted surgical strikes on terrorist launch pads across the Line of Control in September last year. After a militant attack on an army camp in Uri in Jammu and Kashmir claimed the lives of 19 jawans. The government, so far, has not revealed the number of terrorists killed in the strike.