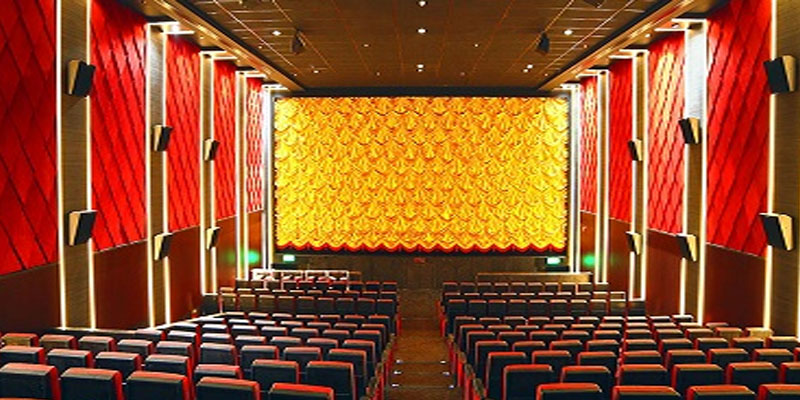 Tamil Nadu film theater federation association announced indefinite strike as disapproval against the imposition of entertainment tax of 30% in addition to GST of 28% for tickets priced above Rs 100, and GST of 18% Goods and Service Tax-GST on tickets below 100.
Nearly 1000 theaters will remains closed today, as first day of the strike. This will imply curtains in theaters for nearly 10 movies released two weeks back at least for now. Tamil Nadu is the only state where an extra percent of entertainment tax is imposed other than GST.
On Sunday Tamil Films Producers Council president Vishal, on behalf of the effected producers asked the theater owners to cancel or differ the strike at least by a weak.
'Ivan Thanthiran' which hit the theaters on Friday will incur major loss as of the effect of the strike from today. Director R Kannan of this movie tweeted "They announced the strike without prior notice, how will I pay back loans I took to make this film?"
As a response to this Tamil Nadu Cinema Theater Owners Federation president Abitami Ramanathan stated "We have heard the pleas of the affected producers, we will discuss what needs to be done". He said this is a sudden decision to declare the strike as Theater owners are not informed about the double taxation until 5pm on Friday.
On Sunday evening Abirami Ramanathan announced about the strike by the Theater owners, until the relaxation of entertainment tax by the government. He also added "we will be forced to pay around 68 percent of tax under entertainment tax, GST and additional tax imposed by local bodies leaving us with 32% income. And it won't be viable to run the theaters, leading to shutting down of Cinema halls".
"More than 10 lakh people's livelihood is dependent on State's film trade. On Sunday itself many theaters were shut as it is impossible to pay that much huge amount of tax" stated Ramanathan.
The producer council also opposed to entertainment tax and met the minister of information and publicity Kadambur Raju and discussed their concerns. "We are hoping that the state government will roll back the entertainment tax today" stated the president of producer council.