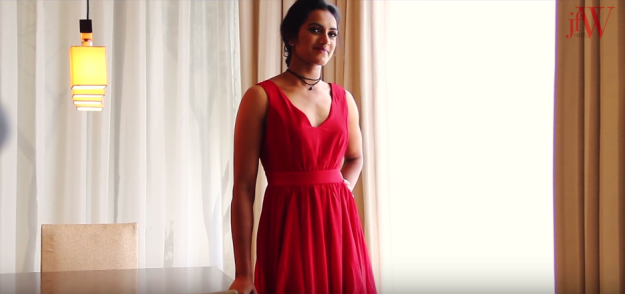 The pride of India and Olympic Silver Medalist P. V. Sindhu became world popular over the night. She resolved a silver medal for her mind-blowing performance at Rio Olympics 2016 this year in Badminton.
She has trained under P. Gopichand academy and took the silver medal for the country. However, she got appreciations from all over the country, and many organizations offered huge prize money for her.
The talented Badminton player has given an exclusive interview with popular magazine JFW. She chanted few words about her incredible journey and gave a glamorous photo shoot for JFE magazine. The Olympic winner showed another talent in her. She showed the beautiful side of her by giving an exclusive photoshoot for JFW Magazine.
Speaking to JFW, she said "For two and a half to three months, we didn't have any playoffs and our groundworks went on well. Even I didn't have a phone for practicing Olympics, and I had to get away from junk and street food. That helped me to achieve my goal. We planned many strategies and working hard according to those. My guide Gopichand sir gave a lot of support to me, and he also did a lot of hard work. It has been a wonderful journey. Those three months are very tough to me, and if you want something, you have to sacrifice something in life. However, finally I got an Olympic medal for the country, and I am proud of it."
Check the Photos of P. V. Sindhu for JFW Magazine
JFW Oct'16 Covershoot Video with P V Sindhu
https://www.youtube.com/watch?v=tIMMpT7KlHE