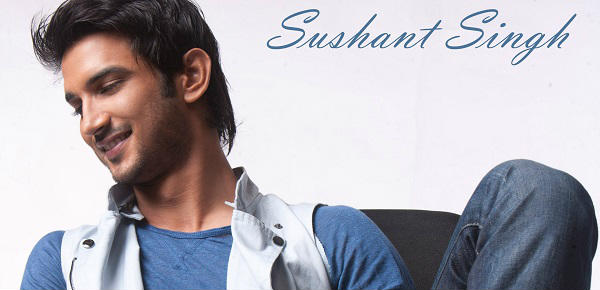 Neeraj Pandey's Dhoni, Sushant Singh Rajput became popular after scoring a big hit with his recent blockbuster MS Dhoni the Untold Story. He had done a great job and worked passionately to get the output.
From body modulation to Dhoni's cricketing shots what, not everything worked out, and his performance made the film a huge hit at box office.
However, the industry is not ready to cheer for Reel Dhoni Sushant Singh. Meanwhile, the actor gave an interview recently and made few interesting statements about his future projects, successes and failures, financial status and more.
He said that he don't know how much money he has. Asking about thinking or feeling like a star, the Shuddh Desi Romance actor stated that "I don't know how to be a star. I don't' know the meaning of the word star.
How are you enjoying MS Dhoni Movie Success?
I enjoyed a lot. I didn't imagine that much of success. Thanks for all who made the film a blockbuster.
Did Brand Dhoni name Helped brand Sushant Singh?
Of course, if you gaze in that setting, then yes! We got good openings. All it has happened because of Brand Dhoni name and Neeraj Pandey's crispy direction. People and fans wanted to know their favorite star's story.
Everyone showed interested, and that's the massive result. Director Neeraj Pandey also a significant part of movie success. If he couldn't have done so well, it may be a disaster. I had worked hard in all of the movies like Byomkesh Bakshy or other films, but not all of them gave success to me, but this one did.
What are the compliments and suggestions you got for your performance in MS Dhoni the Untold Story?
 I got good complements for my performance. I pay respect to all the audience who pay to watch you and give you feedback. Some people messaged me and said that they didn't go to the film because I am in it instead of Mahi.
They are hard core fans of Mahendra Singh Dhoni. Finally, few members and hard core fans said that they are happy to see me as Mahi and throughout the film they saw original Mahi in me.