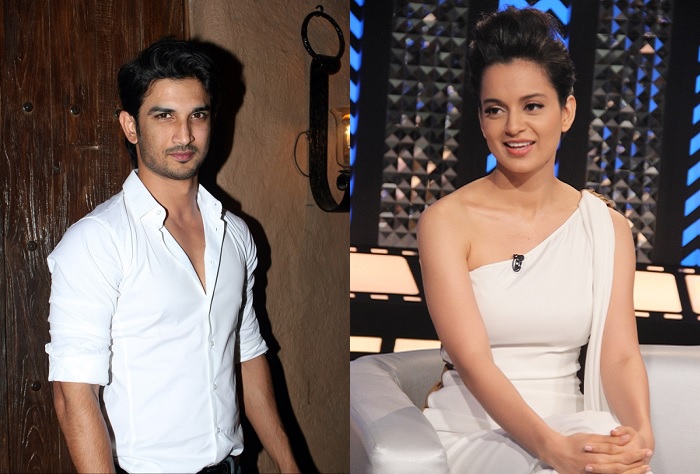 Reel Dhoni Sushant Singh Rajput, who is currently enjoying the success of his recent blockbuster MS Dhoni the Untold Story, which is the biopic of Indian captain Mahendra Singh Dhoni.
On behalf of success, the actor is interacting with few channels, and TV shows to celebrate his success. Recently the actor went for Zoom Channel's show Diwali Beats as a special guest, and he revealed interesting things in the show.
Sushant said "I am excited and blessed with Dhoni biopic success. I am happy and looking forward to doing more innovative films. Asking about his favorite actress, he said I like Kangana Ranaut action, and if I get a chance surely I will work with Kangana in future."
"Kangana Ranaut is a great actress and hard worker. She has a lot of potentials and a natural performer. I would like to work with her surely in future." He added. Sushant Singh Rajput also heaped praises on the "Queen" actress in the popular TV show 'Diwali Beats'.
MS Dhoni actor also mentioned Anushka Sharma name as his favorite actress. He said "I love Anushka Sharma acting. She is a very talented artist, and I enjoyed working with her during PK shoot. She is cute and funny."
Reel Dhoni Sushant Singh Rajput Disappointed all with his Words
However, Sushant Singh Rajput is now world favorite actor, and he is currently riding high on Dhoni film success. Very soon, he will be seen sharing screen space with actress Kriti Sanon for the upcoming film titled as "Raabta."
He also started shooting for the next outcome 'Takadum' featuring Parineeti Chopra as the female lead. Let's wait and see how Sushant will entertain the audience with his acting.